How to free up space on iPhone | simple tricks
Know how to free up space on iphone It is the most necessary when you store too much information on your device, because the time comes when you want to save a photo, video, file, etc. and the iPhone will ask you to acquire more space either by paying for the service or by deleting information.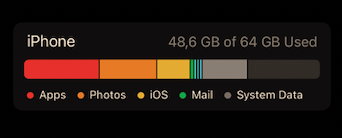 The storage of your iPhone is basically made up of applications, photos, system updates, files, documents among others, many times we store information that is not useful which fills up our space. Here you will learn 3 simple tricks to free up space on iPhone, you can try them all or the one that is most useful:
1. FREE UP SPACE FROM APPLICATIONS
Apps consume a lot of iPhone space, there are two ways to free up space using apps:
Deleting the app: In this way you will completely eliminate all the information and files that it consumes, which cannot be undone.
Uninstalling the app: In this way, the app is simply deleted and frees up space, but it remains on your device, allowing you to reinstall it when you use it and recover all the data if it is available in the App Store.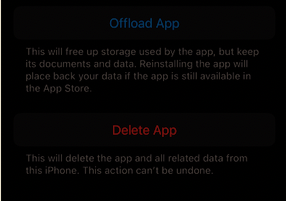 For both cases you must perform the following steps:
Go to Settings > General > iPhone Space 
Select the app > select delete app either uninstall app
2. DELETE MESSAGES 
We generally keep messages on iPhone at – message history– consuming a lot of space if we do not constantly delete. You can customize this action so that messages are preserved for 30 days, 1 year either forever and thus free up space by following these steps:
Go to settings > messages > Message history- Keep messages
Here you can select how long to keep the messages on your device.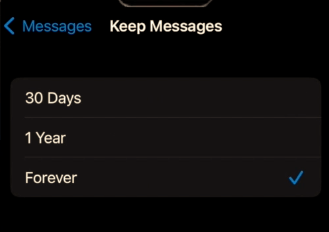 3. UNINSTALL UNUSED APPS
When the iPhone does not have much space, there is an option which you can activate so that applications that are not in use are uninstalled and thus free up space. Do not be scared, the documents and data contained in the application will be saved.
To activate this option you must follow the following steps:
Go to Settings > General > iPhone space > Recommendations
The device shows the recommendation which you must activate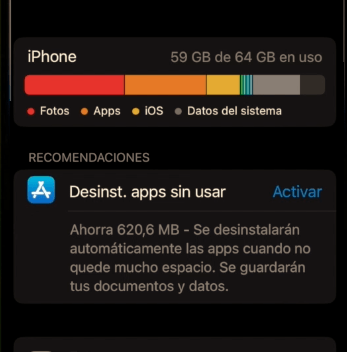 By activating this option, the applications that you do not use frequently will be uninstalled, you can search for it in the iPhone menu and you will see the download icon next to the application so that you can perform this action when necessary.